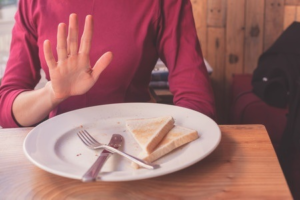 Nourished Minds – Healthy Lives
Here is a recipe format that provides practical healthy lifestyle alternatives for busy families that want to raise kids with nourished minds.  We provide a schema of healthy breakfast, lunch, and dinner recipes as well as snacks, desserts, and juice/pop alternatives.  By incorporating basic principles and simple recipe formats, you can spin off winner meals!
Kid Friendly Meals for Improved Mood and Behavior – Part Two
Ray Pataracchia ND  ©  2016
Easy to do high protein, gluten-free, dairy-free recipes are ideal for kids for various optimal health reasons.  Part One of this two-part blog discussed basic healthy meal principles.
Recipes to Keep in Mind
Higher carbohydrate meals identified by an asterisk(*) are not high enough in protein to sustain energy. If used as part of a main meal, a separate entrée high in protein will be required. As much as possible, it's also always best to keep fruit separate from main meals, to maximize digestive enzyme use for main meal protein, fat and carbohydrate.
Breakfast
Eggs for Breakfast –  there are so many ways to make and present eggs that the combinations are endless, find what type your child prefers and go with it.  Scrambled eggs alone or with thin cut smoked salmon on a gluten-free bagel, skewers of bacon and slices of boiled eggs, toad in the hole (an egg fried in a cut-out hole inside a slab of gluten-free bread; the cut-out can be any shape), omelets with olives/red peppers/caramelized onions (if desired), eggs over easy, deviled eggs, French toast (cooked in butter, topped with fruit or maple syrup), poached eggs, or egg cups (left over omelet portioned into small muffin cups, keep frozen at the ready for the work week).
Bacon-Alternatives for Breakfast – Packaged bacon is highly processed so a good alternative is to use grass-fed beef bacon (uncured), prosciutto, salami, pepperoni (gluten-free), back bacon (Canadian bacon), or a slice of turkey/chicken breast or ham steak.  All these can easily be baked in an oven.  Always ask at the deli for low-preservative, preservative-free, or gluten-free meat; purchasing from a high quality butcher or health-food establishment will allow you to get hormone-free, free-range, grass-fed, and preservative-free meat.  Bacon-alternatives can be eaten alone or combined with eggs.  Make a Bacon-Alternative-Potato-Patty by wisking egg(s) in a bowl, then mix in cut pieces of any of the above oven-baked bacon-alternative meats and left-over home-made hash browns (try to acheive a wet-solid like consistency).  Then on a baking tray with parchment, shape the mixture as a flat ½ inch thick patty and bake in the oven for 5-7 minutes at 375°F.  For variety, you can make mini-muffin shaped 'patties' by placing the mixture in a mini-muffin tray.  This makes a great breakfast or lunch meal. If you are intolerant to eggs and are using eggs as a binding agent then you can use ground flax seed mixed with water as an alternative.
Dinner for Breakfast – leftovers from a winner dinner meal make a great breakfast or lunch for kids, especially if it is a high quality protein meal with meat or eggs.
Hot Breakfast Cereal *- prepare a hot cereal made from a mix of quinoa, amaranth and water; add grated carrots, sliced fruit, raisins, and honey.
Lunch for Breakfast – use any well-liked lunch meal (below) for breakfast.
Lunch
Chicken & Rice Pasta Salad – left over chicken can be used here.  Mix brown rice pasta, small chunks of chicken, olive oil, and favorite spices/salt/pepper.  Add lemon squeeze. This makes a nutritious lunch entrée for kids.  
Tuna/Salmon/Trout & Rice Pasta Salad – left over fish can be used here.  Follow the above directions replacing chicken with tuna, salmon, or trout.  If mercury toxicity is an issue, it's best to avoid fish, tuna especially.
Hard Boiled Eggs – use whole eggs on their own or cut in half and season to taste with sea salt alone or paprika/pepper.
Potato salad with Hard Boiled Eggs – take small chunks of boiled potatoes and hard boiled eggs, toss with oil/vinegar/spices.
Egg Drop Soup (Straciatella) – heat up basic chicken broth to boil then slowly add in hand whipped eggs.  Use a 50/50 mix of eggs and fresh grated Romano or parmesan (if desired/tolerated).  Add lemon juice and chopped parsley at the end of the process and salt/pepper to taste.   Add frozen vegetables if your kids like that combination.  This makes a hearty winter soup.  Optional: add mini meat balls.
Sandwich Classics – take a gluten free bun, spread butter (if desired/tolerated) and mayonnaise or mustard if desired, then add tuna, egg salad, meatloaf, or roasted chicken, and layer with cheese (if desired/tolerated).
Beef Bacon–Lettuce–Tomato (BBLT) Sandwich – Add mayonnaise on toasted gluten-free bread, then add grass-fed beef bacon, lettuce, and tomato.  Beef bacon works well here and this combo makes a great lunch meal.
Fun Skewers – skewer cubes of cheese, leftover roasted chicken (or whatever meat was used the night before), red pepper, cucumber slices, etcetera.
Cup of Soup/Chili/Stew – prepare these meals at dinner time then reheat in the morning and place in a vacuum flask; these meals also freeze very well and can be heated for meals as needed.
Salad and Grilled Chicken – take out can be obtained and saved for next day use;  if you eat out for dinner you can ask for a separate take home meal of salad and grilled chicken.
Rice-Quinoa & Cheese* – warm up left-over quinoa and/or rice with butter.  If tolerated, add shredded cheese.  Add frozen peas or veggies if desired and put mixture in a vacuum flask.
Any Day Taco's – set up bowls of leftover meat (shredded chicken, crumbled turkey, or whatever meat you have), shredded cheese (if tolerated), chopped bell peppers, cut olives, chopped parsley, and a favorite salsa.  Warm up corn tortilla or any desired wrap. Have kids add meat and toppings (end with cheese if desired) to make it fun.
Dinner Left-Overs & Hot Broth – send winner dinner leftovers in a storage container along with hot broth in a vacuum flask.  You can also skip the broth and send warm winner dinner left overs.
'Breakfast for Lunch' Meals – eggs and bacon left leftover from breakfast or weekend meals (frozen ready for use) can be warmed and put in a vacuum flask.  Hot Breakfast Cereal (see above) can also be used as a lunch meal.  Casseroles containing eggs and bacon can be frozen and stored well ready for use during the work week.  Leftover weekend French toast can also be cubed and warmed and put in a vacuum flask in the morning.
Sliced Turkey/Chicken Roll-Ups – use fresh chicken or turkey slices and wrap avocado, cheese/cheddar (if tolerated), and julienne cut red peppers/carrots.
Rice & Beans – cook brown rice in chicken broth. Cook beans (gluten-free pork n' beans will work here) separately. Beans and rice can be made on the weekend, then heated separately and layered in a vacuum flask, rice on bottom then beans, then, if desired, topped with cheese.
Dinner
Soup, Chili, Stew, or Casserole – prepare a large pot of soup, chili, or stew on the weekend and freeze meal and serving size portions for the work week.  Defrost the night before use.  Warm up the meal size portion and dinner is served.  For lunch, warm up the serving size portion and transfer to vacuum flask.  For high quality protein maintenance, soups should contain meat or eggs, and chili's and casseroles should contain meat.  Four soup examples are provided below.
Side Salad – fresh salad greens (romaine, kale, mixed greens, etcetera) can be purchased on the weekend then washed, dried and stored in a roll of paper/tea towel for the week.  A simple salad becomes fun when you have a ready 'mise en place' for kids to custom assemble their own creation.  Have a compartmentalized storage container refrigerated at the ready with cubed/julienne cut peppers (red/green/yellow/green), grated carrots, slivers of avocado (sprinkle lemon juice on top to prevent oxidation), sliced cucumbers, sliced olives, grated cheese (if tolerated), gluten-free croutons (can be made on weekend by oven toasting gluten-free bread drizzled with olive oil, salt/pepper, and garlic powder), and etcetera. Salad dressing can be made by mixing in a mason jar 2 parts olive oil, 1 part balsamic vinegar, salt/pepper and garlic powder; dressing can be refrigerated and kept at the ready for the work week (store bought gluten-free dressings are an alternate option, watch out for preservatives). Ground flax seed can be sprinkled on top of salads if desired.
Spaghetti & Meatballs – add meatballs (plane balls of chicken, turkey, beef, or pork rolled in hands to desired diameter; can be frozen in advance on Sunday night) to an olive oil sauté of garlic/onions/salt/pepper, let brown for a few minutes, then add favored sauce and spices (oregano, basil, and nutmeg, if desired), and simmer for 30 minutes.  Cook rice spaghetti noodles al dente, strain over cold water, return to pot, then drizzle olive oil, butter (if tolerated), and salt on toss.  Serve with parmesan or Romano cheese if desired.
Spaghetti & Meat Sauce – follow directions for 'Spaghetti & Meatballs' but replace meatballs with ground turkey, chicken, beef, or pork.
'Pizza' Bun – use gluten-free bun, add flavored tomato sauce, grated cheese, and broil in the oven to melt cheese.  Feel free to add left over vegetables or meats as per the preference of your child; or use the topping for thin-crust pizza (below).
Thin-Crust Pizza – have all pizza toppings prepared in advance in a ready refrigerated compartmentalized storage container containing cube cut peppers (green/yellow/orange), sliced olives, mushrooms, pineapple, gluten-free turkey/pork sliced pepperoni, grated cheddar/feta/Romano/parmesan (if tolerated), and etcetera.  Ready the oven to 425°F.   Take the brown rice tortilla straight from the freezer and place on a tray with parchment.  Cover the entire tortilla with flavored tomato sauce and add toppings.  Cook in the oven for about 5-6 minutes.
Cauliflower Soup – to a sauté base of olive oil, garlic or diced onion, and salt and pepper, add 1 inch chunks of cauliflower, and then gluten-free chicken broth to cover the cauliflower. Add a gluten-free chicken bouillon cube to richen the soup base.  Let boil and simmer until tender when pierced with a fork.  Turn off heat, then use a hand blender to puree.  Refrigerate cooled soup in mason jars or freeze in freezer safe container.  Top this soup with caramelized apples and/or onions (if desired).  Garnish as desired (chopped parsley, grated/slivered Romano cheese).  This makes a great next day lunch for kids.
Squash Soup – a Sunday night prep meal that can be kept in the fridge and used the next day or frozen in batches for the week.  Make an olive oil sauté of garlic/ginger/onion/salt/pepper, add 1 inch chunks of squash (or sweet potato and carrot, or a combo of all 3), then gluten-free chicken broth, enough to cover the vegetables.  Let boil and simmer until tender, then turn of stove and use hand blender to puree.  Refrigerate in mason jars or freeze in freezer safe container.  Garnish as desired (chopped parsley, grated/slivered Romano cheese).
Simple Chicken Noodle Soup – a 5 minute soup, made same day as meal.  Make olive oil sauté of garlic/salt/pepper and add gluten-free chicken broth, left over rice spaghetti noodles, and if desired, frozen vegetables.  Add a squeeze of lemon.
Meatball Chicken Noodle Soup – a hearty soup with chicken meatballs (can be made Sunday night and frozen or same day as meal).  Follow the above 'Chicken Noodle Soup' recipe but add chicken meatballs.
Fun Snacks
[Fun snacks can be incorporated as a part of a main meal.]
Guacamole & Tortilla Chips* – make guacamole with avocado, salsa and lemon; use favorite tortilla chips.
'Hanker for a Hunk of Cheese' – if tolerated, slices of cheese can make a fairly high protein snack.  Arrange on a dish with cut vegetables and garnish with parsley if desired.
Baked Squash or Pumpkin Seeds* – bake fresh seeds in the oven with sea salt and olive oil.
Smoothies – see below; kids get can get involved in the custom assembly of their own smoothie creation.
Trail Mix* – have a ready supply of ingredients in a compartmentalized storage container.  Trail mix ingredients include nuts (peanuts only if your child is not allergic and is not taking it to school!), dark chocolate chips (or chunks/pieces), seeds (sunflower, etcetera), pure dried fruit (prune/apple/banana, etcetera).  Get kids involved in custom assembly.
Gluten-free cereal with Coconut Milk* –  Chex, Natural Corn Flakes, Crispy Rice cereals are readily available.
Dried Seaweed* – this is a salty, crunchy, mineral rich alternative to potato chips.
Chips* – potato or vegetable chips are okay in moderation, so long as they have no preservatives.
Ants on a Log* – celery sticks with nut butter, topped with dried cranberries or raisins.
Nut Butter Sandwich Combo* – use any desired combination of peanut butter, natural raw honey, chocolate nut spread or jam.  [If a nut allergy exists, use any other desired/tolerated nut butter/spread.]  Toast gluten-free bread from frozen (or if preferred, simply unthaw it in the toaster), then layer sides individually with nut butter/spread/jam.  Sandwich in fresh sprouts or sliced bananas if desired.  Pure jam can be made in the summer and stored for the season; purchased forms have higher sugar content but are okay in moderation.
Dessert
Desserts are not high in protein.
Baked Apple Dessert – try any of the numerous recipes out there with baked apples, maple syrup and cinnamon. Gluten-free crumbled toppings or quinoa flakes work well here.
Yogurt-Fruit Parfait – take Greek yogurt and top with any combination of sliced fruit, honey, almonds (sliced), dried cranberries or raisins.  Ground flax seed can be sprinkled on top if desired.
Banana/Zucchini/Carrot Bread – for the adventurous: these breads can be made in advance and frozen for use during the week; these breads can be purchased as well.  They should be made from eggs, coconut oil, butter, natural sugar alternative, and gluten-free flour.  Almond flour can also be used and protein powder can sometimes be incorporated into bread recipes.
Juice/Pop Alternatives
Fruit Smoothies* – blend frozen fruit (berries, peaches, etcetera), yogurt, coconut milk (if desired), honey, and non-dairy protein powder.  There are obviously some great mixes that work well with your kids, e.g. lemon-blueberry smoothies with protein powder.  Smoothies can be used as a juice/pop alternative and sent with lunch in a vacuum flask.  Dress them up in fancy glasses with garnish (celery sprig, drink umbrella, parsley, lemon/lime wedge, cherries, berries, etc.) to add visual appeal.  Carrots or other vegetables can also be added to the mix.  Smoothies are great for kids that are averse to taking pills as a supplement powder mix can be added to the smoothie.
Coconut Milk – this is fast becoming a good alternate milk beverage.  The taste is more neutral than almond, rice, or soy milk. Coconut milk ice cubes can be inserted into vacuum flasks and a pinch of cinnamon added if desired.  Note that coconut water is not the same as coconut milk.
Water – kids need adequate water for optimal health.  If they are playing lots of sports, water hydration is even more important; water loading in advance of sporting activity is a key to energy maintenance and dehydration prevention (side note: headaches are a common symptom of dehydration).
MindCheck is the Weekly Wednesday Kids Mental Health series with Dr. Ray Pataracchia N.D.  MindCheck provides in depth information on the orthomolecular approach to coping with mood and/or behavior disorders.  The MindCheck Health Series is endorsed by the Mindful Network – 'A Better Future for Children's Mental Health'.
Disclaimer: These dietary changes or principles should only be introduced as deemed appropriate by a health care professional.  The intent of this article is to provide information, not advice; self-prescription is not endorsed.